BIM for the terrified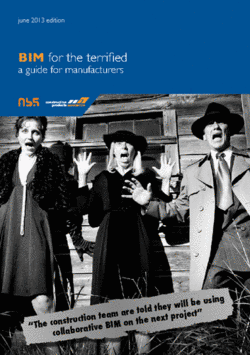 This guide is aimed at the general reader who does not have a detailed understanding of BIM, but wishes to gain sufficient understanding to assess the possible impacts of BIM on their construction product manufacturing or distribution business.
The guide explains the basic vocabulary of BIM so that readers will be better able to understand the wider debates about it. It looks at how BIM has evolved from the earliest drawing and specification systems, how the various types of BIM differ and what benefits they offer. The reasons for the government's drive to adopt BIM are explained and the requirements that will fall on to the supply chain are set out. Case studies are included, showing how manufacturers are taking up the challenge of BIM. Finally there are references to sources of more detailed information.