Procurement Guidance Tool
CPA's procurement guidance tool has been designed to help procurers implement the government's balanced scorecard approach in construction.
It signposts procurers to evidence provided by construction product manufacturers in response to procurement questions about a broad range of topics in the balanced scorecard.
This evidence comprises the mature landscape of international and European standards, Publicly Available Specifications (PAS's), certification schemes and industry initiatives by which the product industry reports its performance.
Government Model Balanced Scorecard
The government plans to roll out a balanced scorecard approach to all major construction, infrastructure and capital investment projects over £10 million.
The model balanced scorecard includes a wider set of social, economic and environmental themes to be considered when evaluating procurement decisions against value for money – an approach adopted for the London Olympics, other major construction projects and emphasised in the Industrial Strategy Green Paper issued for consultation in January 2017.
The objective is to help UK-based suppliers to compete effectively for government contracts throughout the supply chain - whilst promoting innovation and improving productivity.
Inevitably this approach poses challenges and opportunities for UK construction product manufacturers and suppliers. Manufacturers are likely to receive an increasing number of questionnaires from contractors and sub-contractors, and the terminology required to provide evidence may differ from the established set of standards and certifications schemes used to report performance. Confusion and misunderstanding may lead to time and costs spent providing multiple third-party verification.
 CPA's procurement tool will help align procurement requests stemming from the implementation of the balanced scorecard approach with the existing landscape of established international and European standards, Publicly Available Specification schemes (PAS's) and industry initiatives.
Power and size of Government Procurement
Did you know…?
Government procurement represents a third of annual construction output
In 2016, public sector construction was valued at £35 billion (Source: ONS construction output figures)
The National Infrastructure and Construction pipeline is valued at £300 billion over the next 4 years. (Two-thirds private sector)
Developments in public procurement approaches can be a major driver of change
Government procurement power will support productivity improvements, ensuring that UK-based suppliers are in the best position to compete for contracts throughout the supply chain
Government also supports innovation in industry, stimulating and accelerating the development of transformational products and processes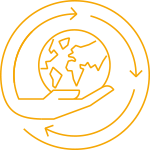 Environmental Sustainability
A collection of ideas surrounding the impact of modern life on the planet and its ability to respond.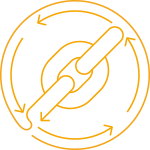 Supply Chain
Helping UK companies compete for public sector work across increasingly complex and often global supply chains.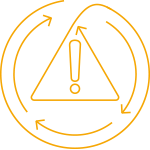 Health & Safety
Balancing the procurement ask with health and safety procedures and requirements.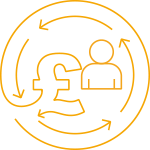 Whole Life Costs
Evaluating the overall value of a construction project throughout its lifetime.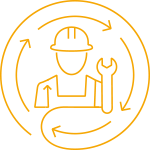 Employment & Skills
Tackling the growing skills shortage within construction through apprenticeships and skills development.
COMING SOON