Our Industry
In 2015*, the construction products manufacturing sector:
Had a turnover of £55.0 billion
Employed 288,000 people
Consisted of 22,235 companies
Accounted for 10.7% of total manufacturing turnover
Accounted for 38% of total construction output
Exported £6.0 billion, or 10.9%, of all construction products manufactured
* - Market data for 2015 (most recent year available) per 'Annual Business Survey' by the ONS.
UK businesses by size

UK businesses by size – manufacturing sector including construction products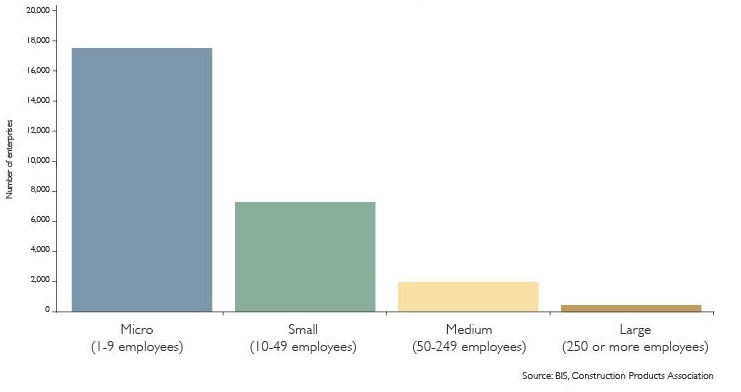 Data for 2015 per 'Business Population Estimates' from BIS (Now BEIS)
Data for the number of construction product manufacturing firms are available from the Department for Business, Energy and Industrial Strategy. Data broken down by turnover and size of firm are only available at a more aggregated level for manufacturers of products.