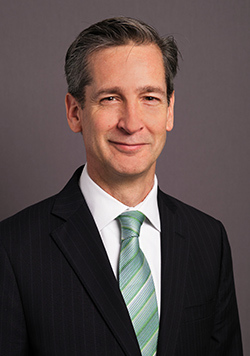 Responding to the Autumn Budget and Spending Review 2021, Jeff May, Director of Government Relations and Business Development at the Construction Products Association, said:
"We think it is understandable that the focus of the Chancellor's Budget today was on encouraging economic growth, fiscal discipline and resisting demands from the private sector for further expenditure, and rising inflation in all its forms triggering a vulnerability to interest rate rises. 
"We were disappointed to see little help for major industrial users with energy costs, or any further financial details on net zero strategies.  That said, we welcome a handful of relevant items in particular:  the announcements of a 12-month relief on businesses rate hikes arising from premises investment, the cancellation of the planned increase to the business rates multiplier, and the extension of the uplift to the Annual Investment Allowance will go some way to supporting manufacturers while we seek to exit the pandemic in the short-term.
"Given the pre-Budget announcements around various net zero and related sustainability strategies, along with the release in September of the National Infrastructure and Construction Pipeline, the major elements of spending for our sector appear set.  The key then, as always, will be delivery.  If industry and government can work together and address the supply side risks in particular – labour and skills shortages, energy prices, logistics bottlenecks, for example – then the economic stimulus from our sector in support of this Budget will be considerable."
ENDS
NOTE TO EDITORS:
The Construction Products Association is the leading organisation that represents and champions construction product manufacturers and suppliers. Our industry directly provides jobs for 382,500 people across 23,949 companies and has an annual turnover of £62.5 billion.
FOR FURTHER INFORMATION CONTACT
Matt McKeown, Senior Communications Executive
matt.mckeown@constructionproducts.org.uk