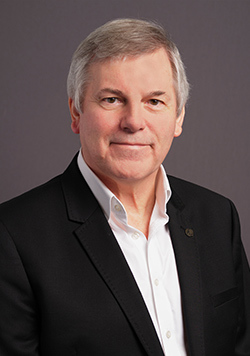 The Construction Leadership Council has published an open letter in response to the latest lockdown in England. Read the letter here. 
Peter Caplehorn, CPA Chief Executive, said:  "We are encouraged that the government has recognised the need for all of the construction industry, including the manufacturers and suppliers of products, to remain open for business and continue supporting projects up and down the country.  These projects will range from critical infrastructure to home repairs, and will be key to enabling the wider economy and individual livelihoods through this difficult period.  All the while, ensuring that these activities are done safely, from the factory floor to the site.  The CPA will continue of course to work with its members to provide the expertise and resources necessary for our industry to navigate this latest challenge."
ENDS
NOTE TO EDITORS:
The Construction Products Association is the leading organisation that represents and champions construction product manufacturers and suppliers. This vital UK industry defines our built environment, providing the products and materials needed for homes, offices, shops, road, railways, schools and hospitals. Our industry directly provides jobs for 373,000 people across 24,000 companies and has an annual turnover of £61 billion.
Follow the CPA on Twitter.
For further information contact:
Matt McKeown, CPA Senior Communications Executive
Tel: 020 7323 3770
Mobile: 07397548535
E-mail: matt.mckeown@constructionproducts.org.uk