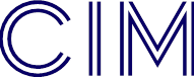 The Chartered Institute of Marketing (CIM), one of the world's leading professional marketing bodies, announced the launch of its first sector-specific Marketing Programme for the construction industry.
This programme incorporates an internationally recognised CIM qualification, offers additional training opportunities and has been specifically designed to equip professionals with core marketing expertise combined with an understanding of the particular requirements of this complex and critical industry.
CIM and its Construction Industry Group (CIMCIG) have been working together to develop the programme and CIMCIG have been instrumental in providing industry insight and ensuring that the programme meets the needs of the industry.
The skills shortage is a widely recognised challenge for the construction industry in the UK; with one fifth of all vacancies persistently hard to fill because employers cannot recruit staff with the right skills, qualifications or experience and the demand is forecast to rise even further[1].  The marketing discipline is not immune.  The CIM programme has been developed based on research into the Industry carried out by CIMCIG, which highlighted the demand for relevant training and a general disquiet around the level of skills in many marketing teams.
Mike Lomax, Chair of CIM's Construction Industry Group (CIMCIG) and a seasoned construction sector marketer, observed: "Worth over £1 billion per year and responsible for 10% of the working population, the construction sector is both hugely significant and individual in character.  CIM's new Marketing Programme will provide a solid foundation for junior marketers and individuals in a marketing support role within the construction industry.  It will equip them with the practical skills and knowledge they can apply immediately to make a positive impact on their business and industry."
The CIM Marketing Programme for the construction industry includes the CIM Level Three Foundation qualification and combines CIM course material with insight, case studies and practical knowledge provided by construction specialists.  Every individual enrolled will also be working under the guidance of their own mentor, whose role will be to support the student in learning about the wider industry, giving an insight that goes beyond both the classroom and the student's own workplace.
Chris Daly, Chief Executive of the Chartered Institute of Marketing (CIM), adds: "A CIM qualification gives a solid grounding for a marketing career and professional marketing is a recognised driver of business growth.  I am delighted that CIM has partnered with the construction sector to address the marketing skills gap and enable new marketers to gain the right skills and behaviours needed to contribute to the growth of an absolutely vital industry."
For more information about CIM's new Marketing Programme, please visit: http://www.cimacademy.co.uk/qualifications/sector-specific-qualifications/l3-foundation-certificate-in-marketing-for-the-construction-industry/.
For more information or to set up an interview with a CIM spokesperson, please contact:
Anna Hern, Ridgemount PR, on 020 8392 0500 or by email anna.hern@ridgemountpr.co.uk
[1] Department for Business Innovation and Skills, UK Construction, An Economic Analysis of the sector 2013