Our Team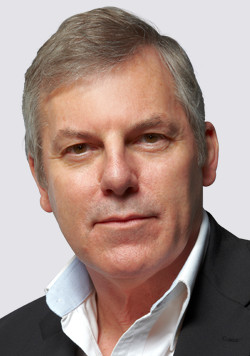 Peter Caplehorn
Deputy Chief Executive and Policy Director
Peter Caplehorn is the Deputy Chief Executive and Policy Director of the Construction Products Association, where he leads the work to ensure that the UK and EU policy and regulatory framework – particularly for technical and sustainability issues – supports a growing and profitable UK construction products industry.
Peter is a Chartered Architect with more than 35 years of experience, but is particularly respected for his leadership across the wider construction industry in a number of key national roles. He is, amongst others, the chair of CB- (the British Standards Institution's strategic committee for construction); chair of RIBA's Regulations and Standards Group; chair of the BIM Task Group's BIM4Regs working group; chair of the CIC health and safety committee; and until recently after nine years in the role, deputy chair of the Building Regulations Advisory Committee (BRAC). Peter also served eight years as a RIBA Council member.
Most recently he has represented the CPA at the Industry Response Group, initiated by the UK Government to advise and organise a response that will help make existing buildings safe in the wake of the Grenfell disaster. He was also asked by Dame Judith Hackitt to chair the Regulations working group for her independent review, as well as to sit on both the Products and the Golden Thread working groups. In addition, in 2018 Peter was asked by the UK Housing Minister to support a government working group on modern methods of construction in the housing sector.
Prior to joining the Association, Peter was the Technical Director at the award-winning architectural practice Scott Brownrigg, where he was responsible for all areas of technical compliance, regulations, health and safety and quality control. He has worked on a range of projects such as offices, housing, schools, industrial plants and airports.  Concurrently, Peter also chaired several major industry events and was central to the delivery of several British Standards and Publicly Available Specifications; for example, PAS 91 and BS 8560. 
Peter is the author of "Whole Life Costing: A New Approach" published in 2012 and has frequently published articles for the RIBA Journal, Building Design, Building and others. His second book "Health and Safety and the Plan of Work" was published in 2016 and he is currently working on his next entitled "A Perfect Recipe for Self Builders". He has appeared on a number of television and radio interviews and live event programmes including Grand Designs Live.  Peter has also given evidence at several parliamentary enquiries.
In 2015 Peter was delighted to receive an honorary membership from Chartered Institute of Architectural Technologists and in 2017 honorary membership of the Institute of Fire engineers.
Enquiries
For enquiries please contact: Jeff May jeff.may@constructionproducts.org.uk