Register Now for our Upcoming Webinar!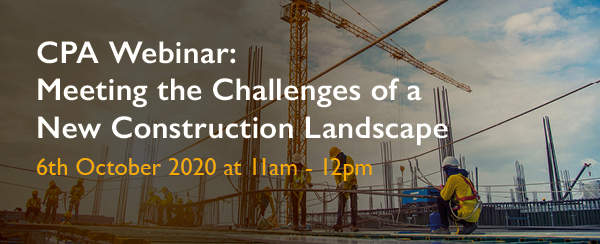 With a new Building Safety Bill on the horizon, this webinar will explore the challenges this new construction landscape will pose for construction product manufacturers and those using products. Hosted by the CPA's Digital and Policy Manager, Hanna Clarke, it will explore the various programmes the CPA and its members are spearheading to meet the challenges of that future, including digitalisation, competence and a new code for product information.  
 
The webinar is available for members and non-members alike. We hope you will be able to join us on Wednesday 6 October 2020 at 11am. Please register your details via the link below.