Ecobuild 2017
Tuesday, March 7, 2017
Three day event 07-03-2017 to 09-03-2017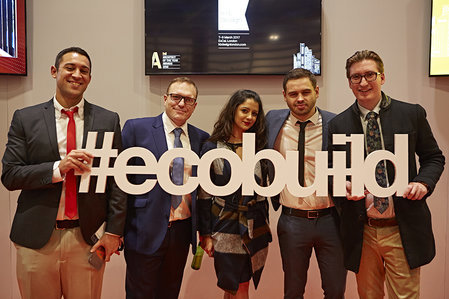 Ecobuild is the leading exhibition and conference for construction, design and energy in the built environment, attracting over 33,000 high calibre, senior level decision makers and influencers from architects and developers, to local government and major infrastructure clients.
It will return on 07-09 March 2017 with a renewed focus on enabling sustainable construction for 2017 and beyond. With Lead Partner the UK-GBC, Ecobuild 2017 will explore sustainability as a driver to innovation and growth, a catalyst for regeneration and as a way for organisations to do better business. 
In the lead up to the event, Ecobuild will be driving industry-wide conversation around the ongoing evolution of sustainability. Industry professionals can get involved in the conversation on social media using #SustainabilityIs
For more information, please visit the Ecobuild website.