MRA Marketing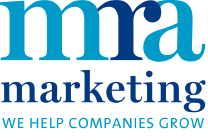 For 25 years, MRA Marketing has specialised in helping companies grow in the construction, building materials and home improvement markets.  We're No.1 in the CIM Agency League of the Construction Marketing Awards and have been winners 13 times. We were also shortlisted for the prestigious Chartered Institute of Marketing (CIM) Excellence Awards.
A full service agency, we offer strategy development and consultancy; marketing audits; strategic PR; creative design (digital and print); social media management; video and photography; and market research. In the words of the CMA judges, MRA Marketing "consistently delivers successful results - time and time again".
To find out how we can help you grow, contact Tom Rigby: tom@mra-marketing.com or call 01453 52162.
Visit mra-marketing.co.uk. Follow on Twitter @MRAMarketing.