Procurement Guidance Tool
CPA has developed a procurement guidance tool to assist procurers implementing the government's balanced scorecard approach in construction. 
The CPA tool signposts procurers to the different types of evidence that construction product manufacturers can provide in response to procurement questions about a broad range of topics in the balanced scorecard. 
This evidence comprises the mature landscape of International and European standards, Publicly Available Specifications (PAS's), certification schemes and industry initiatives by which the product industry reports its performance.
Government Model Balanced Scorecard
The Government is intending to roll out a Balanced Scorecard approach developed by the Cabinet Office to all major construction, infrastructure and capital investment projects over new over £10 million.
Click here to see the Government Model Balanced Scorecard
The Model Balanced Scorecard includes a wider set of social, economic and environmental themes to be taken into account when evaluating procurement decisions against value for money. Such an approach was used for the London Olympics  and is in use in other major construction projects.
Each government department is expected to produce a project-specific balanced scorecard to be published with their procurement documentation. By using this approach, government hopes it will help UK-based suppliers to compete effectively for government contracts throughout the supply chain as well as to promote innovation and improved productivity. 
The government gave further impetus to the scorecard approach in its Industrial Strategy Green Paper issued for consultation in January 2017 which included Improving Procurement as one of its 10 pillars and emphasised its intention to roll out the balanced scorecard approach.
For UK-based construction product manufacturers and suppliers this approach inevitably has its opportunities and challenges. As the Balanced Scorecard approach cascades down through major contractors and sub-contractors it has the potential of increasing the number of questionnaires being sent to Manufacturers significantly. Added to this is that the procurement process often asks for evidence from manufacturers in language that differs from the established set of standards and certifications schemes used by product manufacturers to report performance. This can lead to confusion and misunderstanding and unnecessary work and costs in providing multiple third party verification. 
Better alignment is needed and CPA has developed its procurement tool to better align the procurement requests likely to emanate from implementation of the government's Model Balanced Scorecard with the existing landscape of established International and European standards, Publicly Available Specification schemes (PAS's) and industry initiatives. 
Power and size of Government Procurement
Government procurement is important to the construction sector:
Annually it represents a third of construction output
In 2016, public sector construction was valued at £35 billion (Source: ONS construction output figures)
The National Infrastructure and Construction pipeline is valued at £300 billion over the next 4 years. (Two-thirds private sector).
Changes in Public Procurement approaches can be a major driver of change in the sector
Government wish to use their procurement power to support productivity improvements, so that UK based suppliers are in the best position to compete for contracts throughout the supply chain
Government also wish to drive innovation in industry, stimulating and accelerating development of new and transformational products and processes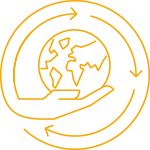 Environmental Sustainability
Environmental sustainability embraces a collection of ideas about the impact of modern life on the ability of the planet to respond and for today's standard of living to be maintained...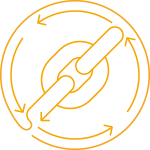 Supply Chain
Construction is a fragmented industry with many professions and skills involved across an increasingly complex supply chain that is often global. Government through its procurement power wishes to ensure...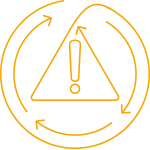 Health & Safety
Health and Safety management for industry in the UK is bounded by a clear legal framework and manufacturing and construction have long established procedures and requirements.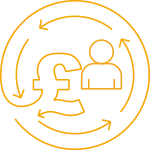 Whole Life Costs
Whole Life cost assessment (also known as Life-cycle costing, LCC) is key to evaluating the overall value of a construction project. It takes into account a much broader range of...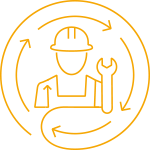 Employment & Skills
Construction has a skills shortage which is expected to increase significantly in coming years. Government therefore wishes to increase greatly the number of apprenticeships and to facilitate skills development.
COMING SOON